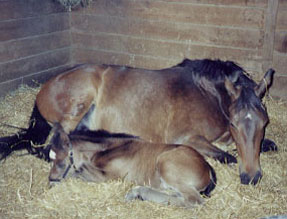 The above photos were taken in late March, when I finally started riding her outside the barn area.

Her foal, a filly, arrived April 23, 1999. The photo on the left of the 2 was taken when the filly was just 1 day old.

The bottom pasture photos were taken during the summer. I parked my stock trailer in the paddock, put her feed bucket inside, and within a week, she was walking on the trailer!